1.
Go to canva.com/tools/business-cards-v1/
Why don't we have our own card designer? Other companies have easy business card designer tools to hook you in but they hold the design hostage. We want you to create your design on Canva for free and print anywhere.
2.
Pick a free template and customize your card
Creating a business card design with Canva takes less than 5 minutes.
3.
Download the files
Make sure to download the front and back file separately.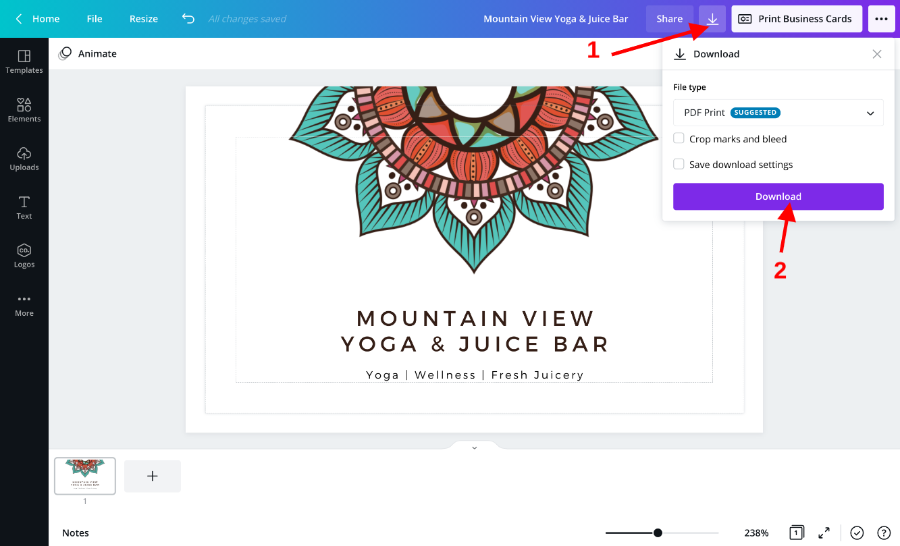 4.
Upload the files to your order at 3 Day